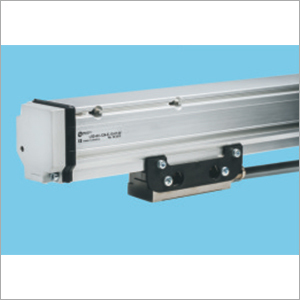 Photoelectric Linear Encoders
Product Code : L50
Product Description
Photoelectric linear encoders are able to work in tough environments. They are great for industrial uses. They are suited for many measurement / motion systems applications. These are incremental encoders with high accuracy. With excellent mounting parameters, they are more vibration resistant. Indispensable for machines, they meet high positioning accuracy requirements. With robust designs, there is a contact-free position tracking.

Two versions of output signals are available:

L50-AV . Sinusoidal signals, with amplitude approx. 1 Vpp, require external
subdividing electronics. Resolution 0.1 µm is possible with respective external electronics.
L50-F . Square-wave signals. with integrated subdividing electronics for interpolation x1, x2, x5, x10.
Product Details:
| | |
| --- | --- |
| Application | CNC , VMC, HMC |
| Range | 50-1000mm |
| Material | Metal |